Over 60% of British adults, a staggering 31 million adults, don't have a will. It's an incredible statistic, and an incredible opportunity too.
Our mission at Free Wills is to provide an easy way for every British adult to make a personalised will, at no cost, with no catches.
We make it easy for people to write a free will and our aim is to make it easy for charities to benefit too. We can offer charities of all sizes a unique, unbeatable proposition to help raise substantial funds with their legacy fundraising efforts.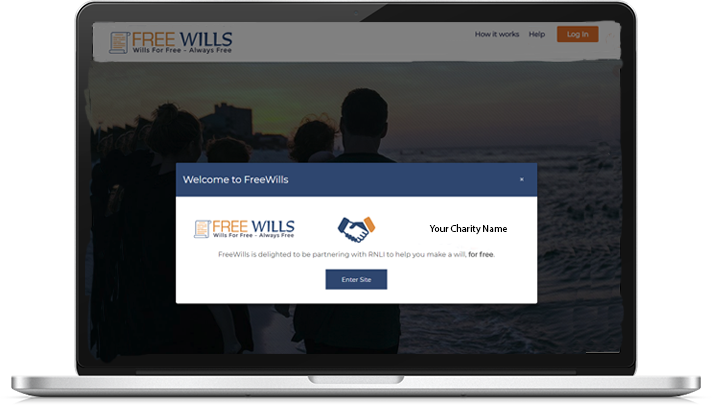 What we can offer to fundraisers of registered charities:-
An opportunity to let your supporters create their own bespoke fully legal will, whilst gently encouraging them to make a lasting legacy donation to you.
We create unique customised web pages featuring your charity name, your logo, and your choice of text.
Free to set up.
Free to use.
Quick to set up.
Detailed reports.
No cost to you, and no cost to your supporters.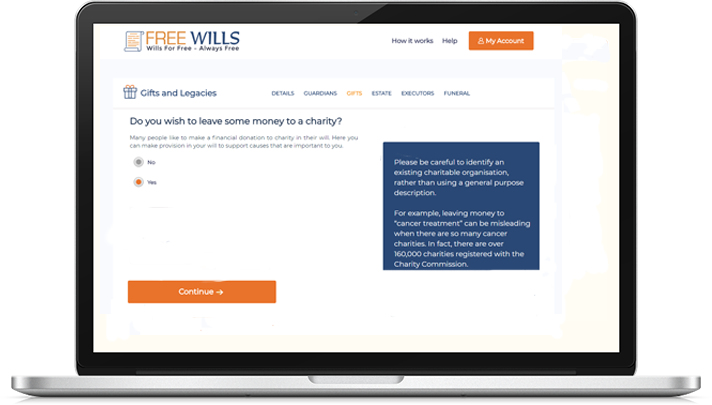 Free Wills For Charities
Free Wills Month
Remember A Charity
Make A Will Week
Gifts In Wills Infographics
Our Proposition
Your supporters make their bespoke Wills online free of charge. Your supporters don't pay for their Will. The charity doesn't pay for the Will. It's as simple as that.
Why do you do wills for free?
It's the classic win-win situation where everyone benefits. Your supporters get a fully legal bespoke will for free, you get legacy donations and we get new customers.
Why should I use you?
We are the second largest Will writer in the UK, and prepare hundreds of fully legal Wills every week. We are full members of The Society of Will Writers and we have £2 million public liability insurance. All Wills created on our website and checked, vetted and approved by an experienced practising solicitor who is regulated by The Solicitors Regulation Authority.
We care passionately about being a force of change for the greater good. It is our belief that people should be put above profit. We feel that technology should be used as a force for good. We want to make a positive impact and to help people create a high quality, personalised will for free.
What is the scale of the opportunity?
By the end of 2022, over £97 million in cash and percentages of estates had been pledged to charities, large and small, via Wills written on the FreeWills.co.uk website.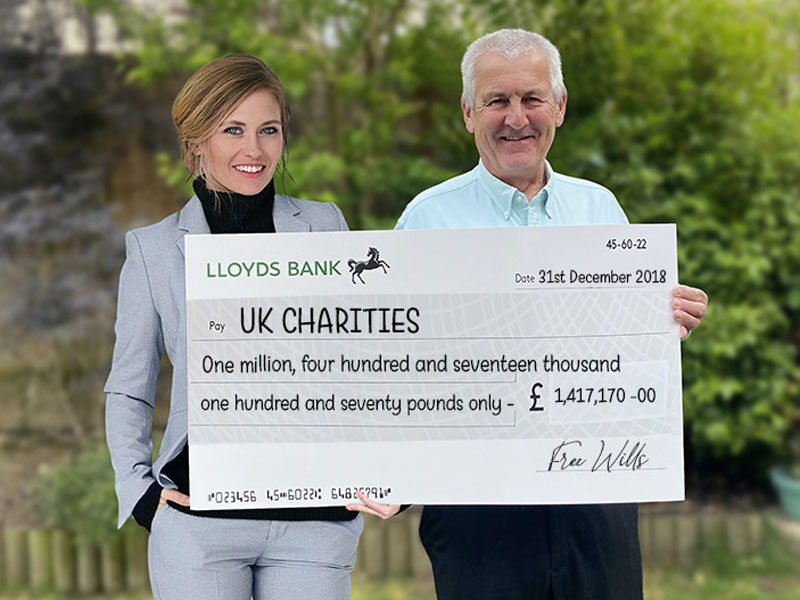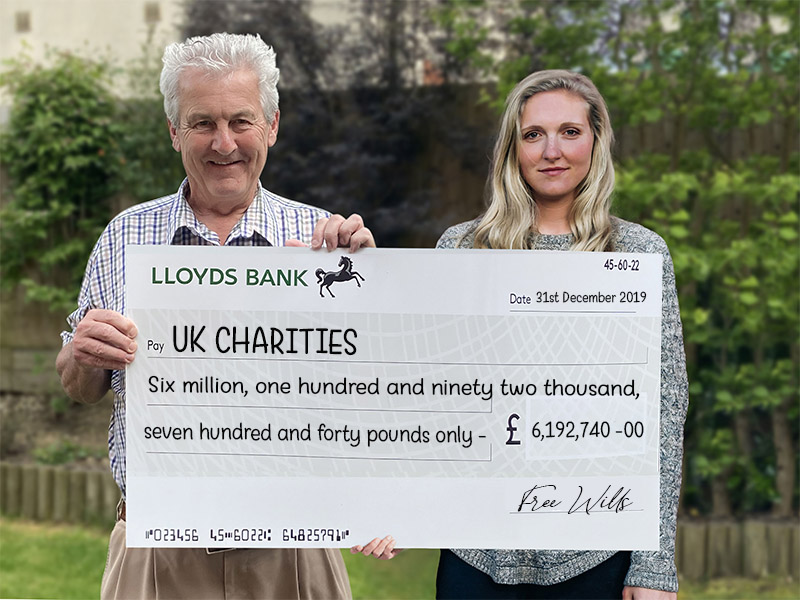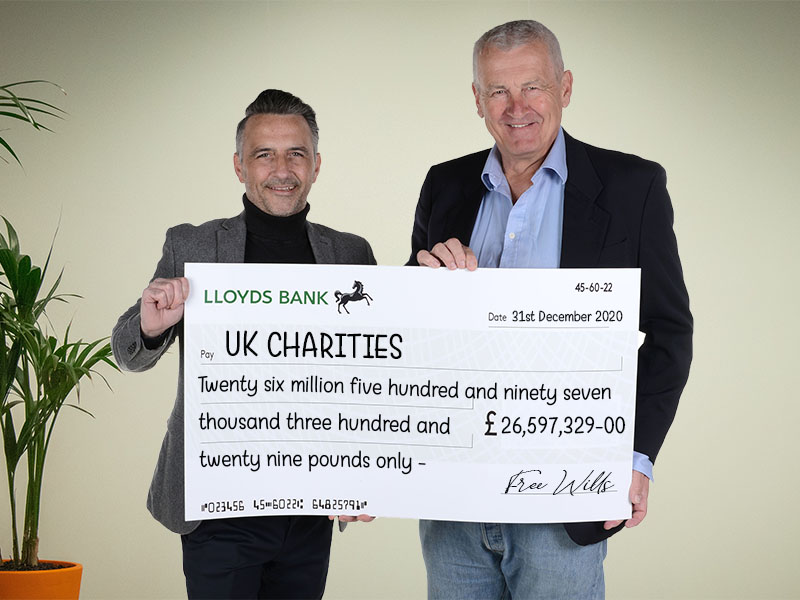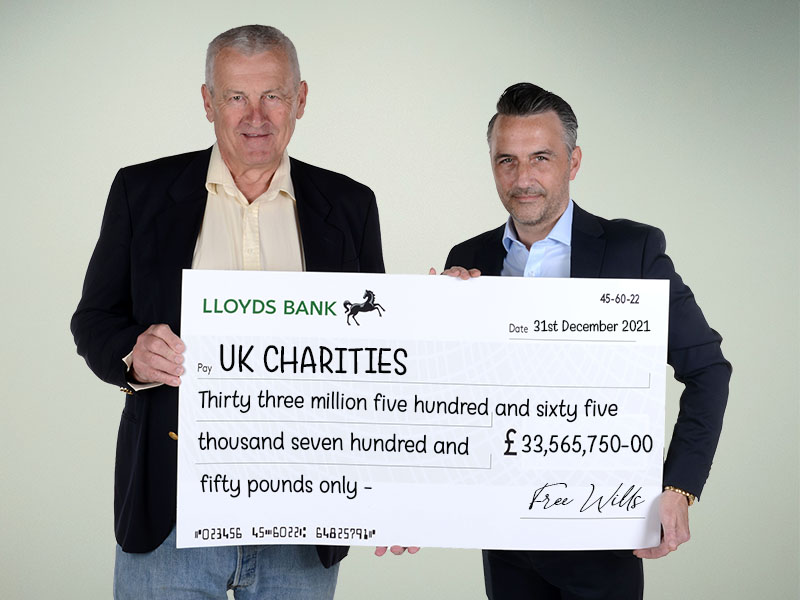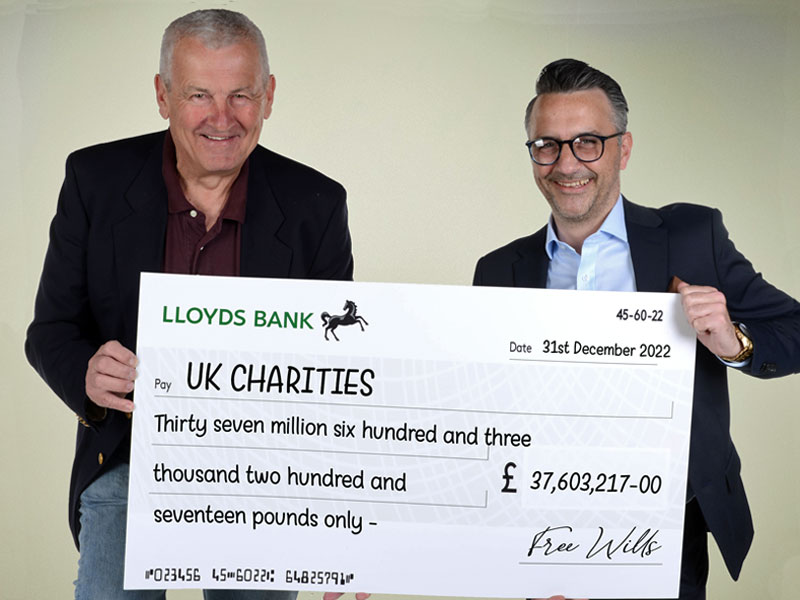 We are able to support you with presentations to your trustees if required.
Interested? Fill out this form to arrange a no obligation free demo today.